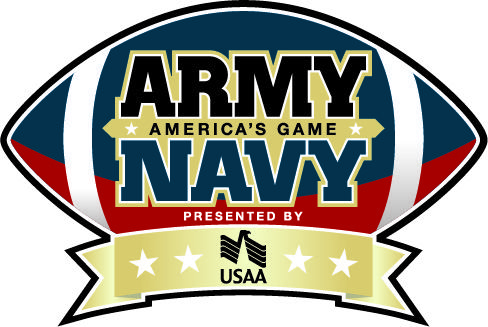 One of the most iconic American rivalries has to be the annual showdown between the
Military Academy at West Point and the Naval academy in Annapolis. This rivalry takes place on a different kind of battlefield that most Americans know quite well. Football fields across America have seen their fair share of rivalry games, but none so great as the Army vs Navy game every fall. The meeting has deeper foundations and a greater prestige than any other game played in a season. With the exception of 10 times the two academies have not faced off, they have been battling every year since 1890! Most of you probably didn't even think football was invented that early. This rivalry becomes deeply ingrained in every cadet as one of the first proclamations they learn upon beginning their respective academies is "Beat Navy" or Beat Army." The rivalry was so intense even from the beginning that there was almost a duel between a rear admiral and a brigadier general after a game in 1893!
The game is played with passion, intensity, and the level of competitiveness is unmatched. But what makes this annual showdown so special goes beyond the rivalry and competition. The camaraderie following the game is what is truly amazing. At the conclusion of the game it's all reverence and mutual respect between the two academies. All the players join together to sing the alma maters of both teams. They cease to be opponents and begin to be teammates of a different kind. They are teammates in the battle to protect our country and our freedom.
Although this rivalry appears to have spawned from a deeper discord between the Army and Navy at the time, it is the kind of rivalry that people can get behind. It sure does make for a great game of football and a truly great spectacle. As it stands, Navy leads the series with 60 wins while that Army is close behind with 51 and they have tied 7 times. You won't want to miss this amazing display of grit and glory. This year's game is on December 8th so don't miss out.