Early last week, the US Coast Guard
offloaded 20,000 pounds
(worth almost $340 million) of cocaine in San Diego, California. Over the course of eight cases across a two-month period, four Coast Guard cutters seized the contraband from drug-transit zones in the Eastern Pacific Ocean. The seizures were carried out by numerous US agencies within the Departments of Defense, Homeland Security, and Justice, as well as jointly with allied and international partner agencies, in support of Campaign Martillo.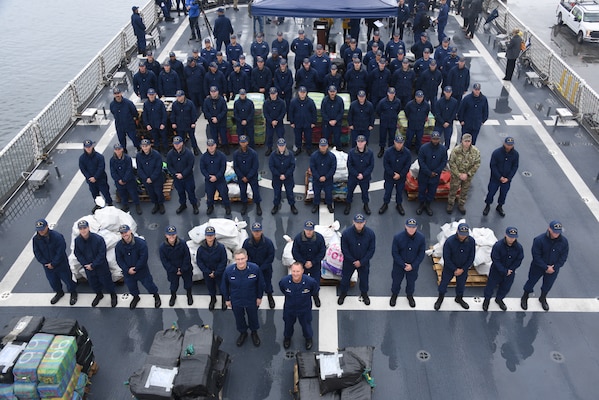 Campaign Martillo (
martillo
is Spanish for 'hammer') is an ongoing initiative in which the US works with allies and partners in Latin America to target illicit trafficking in coastal waters, which threatens regional security, both national and international. In total, twenty states are involved in the initiative; US involvement is led by the
Joint Interagency Task Force South
as part of US Southern Command, and the US Navy's Fourth Fleet provides naval operational support.
In addition to the illicit trafficking operation, US Southern Command organizes and carries out numerous missions in order to strengthen partnerships between the US and Latin America, counter security and economic threats, and prepare for state and crisis operations by building a
well-trained, educated, and highly competent work force
.